(updated 2020-01-20) Current band members are: Ace Ratclaw, Spades, Pervis the Palergator, Moe Lester the Limp, Cash, Jiggie McClagganahan, Zoe Duskin, Dagger, Boneduster Crock, Misty Mae and Pickles. There is also Rufus Jones and Mup, who are unlikely to be found/tamed for any performances in the near future.
Reserves are: Billy Ray, BB Stiff and Whippy.
High resolution picture here – http://rednex.se/images/RednexJuly2018AcePervisSpadesMisty.jpg
Changes by 2020-01-19 – Pickles joins the band.
Changes by 2018-09-07
Whippy & Abby Hick are no longer members of the pool. Billy Ray is a reserve.
All performers in Rednex in chronological order: Billy Ray, Bobby Sue, Ken Tacky, Mary Joe, Mup, BB Stiff, Whippy, Dagger, Scarlet, Joe Cagg, Jay Lee, Ace Ratclaw, Boneduster Crock, Snake, Maverick, Abby Hick, Dakotah, Rufus Jones, Spades, Misty Mae, Rattler, Cassidy, Pervis the Palergator, Zoe Duskin, Cash, Moe Lester the Limp, Pickles.
In January 2012 did Rednex trash the convention of a permanent band, and developed a brand new innovation within pop music – the performer pool (a.k.a Pee Poo). This idea is unproven and unheard of in the music industry, so basically in Rednex terms, pretty much the way we have always done things… a bit odd… We now have a larger community of artists that in total make up more than one Rednex set-up. The days of a permanent band is gone, though on stage we will normally perform with one girl and three guys (as we have done since 1998).
As you know, Rednex has changed performers many times.  The first time being already in 1994, two months affter the release of Cotton Eye Joe. We had 15 performers in total up until 2011 with various different set-ups (see a collection of them below), so in a way this is more a continuation and clarity of how things has usually been, but boosted towards greater freedom and flexibility. This idea will create more freedom for all performers and the Rednex group itself since Rednex will not be entirely dependent on one single performer. This makes it possible for Rednex to always play anywhere at anytime.
For the performers themselves will it mean that they can be more flexible when it comes to personal commitments and free time, and being in Rednex will not hold them back from other projects and events of life. We will be able to give the audience an awesome band with maximum energy as we can distribute the performances evenly within the pool. There will not be fixed set-ups but they will be mixed up intentionally to keep creating an exciting blend both artistically and socially. By doing this, Rednex will always maintain a high energy level and quality on the performances.
The idea is as old as Rednex itself. It was an intention already before there even was a band in 1994, though the idea was never properly implemented, mostly due to the fact that record companies were a lot more powerful back in the days. Also, as we have had many great performers through the years, we would like to be able to give them all a chance to perform and not be too selective. To exclude great performers is not the Rednex way of doing things and by opening up for all our great artists will also lessen the competition within the group, as no one will be left out.
We also see an advantage towards the fans, the bookers and the media, as the fans and media will have more artists to put their interest in. For the bookers of shows will we have greater possibility to tailor make a set-up for a specific event. If a booker requires a certain performer, this will be possible. Ultimately, Rednex has always been more different than a traditional pop band. We assume that you already know in what way otherwise you wouldn't be reading our web site right now. We have always preferred to be called an entertainment group rather than a pop band as we feel that a traditional pop band is a bit old-school, as the attention is too focused around certain individuals rather than the music, the show and the content of the entertainment.
Historical changes: 2018-09-07
Whippy & Abby Hick are no longer members of the pool. Billy Ray is a reserve.  Joe Cagg is a temporary reserve til the end of 2018 and will thereafter leave Rednex.

Boneduster Crock will take a break from Rednex until May 2019, possibly longer.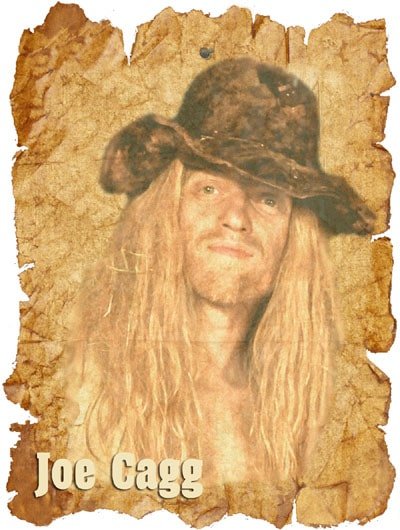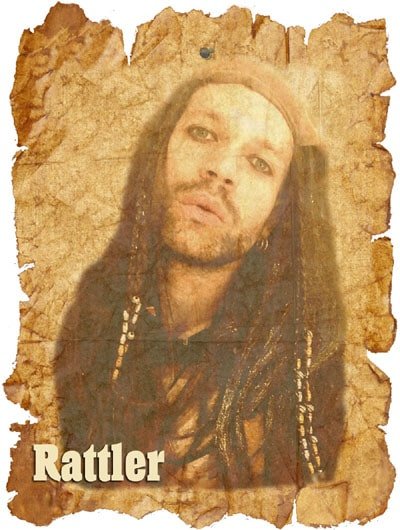 2018-09-02 – Rattler leaves Rednex.
2018, May
BB Stiff becomes reserve
Moe Lester the Limp joins Rednex
2018-04-20
Jiggie McClagganahan joins Rednex
2018-02-12
Zoe joins Rednex
2017 November
Cash joins Rednex
2017 August
Dagger becomes reserve.
2017 June
Cassidy leaves Rednex
2017-02-11
Rattler & Cassidy & Pervis the Palergator joins Rednex

Permanent members
1994: Bobby Sue (Kent Olander), Billy Ray (Jonas Nilsson), Ken Tacky (Anders Arstrand), Mup (Ranis Edenberg), Mary Joe (Annika Ljungberg)
1994–1995: Bobby Sue, Billy Ray, Ken Tacky, Mary Joe, BB Stiff (Urban Landgren)
1996–1997: Bobby Sue, Billy Ray, Ken Tacky, BB Stiff
1998–1999: Whippy (Mia Löfgren), Bobby Sue, Billy Ray, Ken Tacky, BB Stiff
2000: Whippy, Bobby Sue, Billy Ray, BB Stiff
2001–2003: Scarlet (Julie-Anne Tulley), Dagger (Anders Sandberg), Joe Cagg (Roy van der Haagen), Jay Lee (Jean-Paul Engeln)
2003–2004: Scarlet, Dagger, Ace Ratclaw (Tor Penten), Boneduster Crock (Björn Scheffler)
2004–2005: Dagger, Ace Ratclaw, Boneduster Crock, Annika Ljungberg
2005–2005: Dagger, Ace Ratclaw, Annika Ljungberg, Jens Sylsjö (Snake)
2006–2006: Anders Lundström (Maverick), Penten, Sylsjö, Ljungberg
2007–2008: Anders Lundström (Maverick), Sylsjö, Ljungberg
2009–2012: Scarlet, Dagger, Ace Ratclaw, Joe Cagg
Pool member changes

2012-13: Dakotah (Nadja Flood), Abby Hick, Dagger, Ace Ratclaw, Joe Cagg, Rufus Jones, Mup
2014: Misty Mae joins.
2015: Whippy (Mia Löfgren), Boneduster Crock, Spades, Billy Ray, BB Stiff join.
2017: Pervis the Palergator, Cash, Rattler and Cassidy join. Cassidy leaves. Dagger becomes reserve.
2018: Zoe, Jiggie McClagganahan, Moe Lester the Limp join. Whippy, Abby Hick, Boneduster Crock, Joe Cagg, Rattler leave. Billy Ray, BB Stiff become reserves.